Done similar with my daughter. Gave her my best laptop as she uses it heavily with school work. I'm the original Admin but set up an admin account for her. She chose her Microsoft account and password so 'private' to a point. The only reason I keep my profile on it is to update Windows etc., whenever required as she seems uninterested in this :(
Just one thing to be aware of, if you don't remove your admin profile, then in file explorer under users you can select a folder in your daughters profile and open it. It will be preceded by this warning,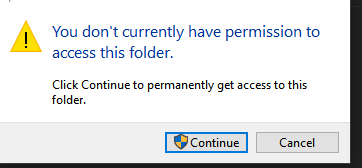 You only need to click on continue and the folder opens. There must be a way of blocking the sharing of folders but haven't chased it up as not needed.