Asus plans to further slim down its business units and reduce the variety of netbooks it sells.
The company announced last month that it will reduce the number of Eee PCs it sells Asustek, and has now announced it will only launch two or three models this year, such as the Eee PC Touch and Eee PC Seashell.

The new netbook strategy differs greatly from last year.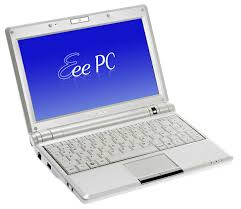 Asustek sold over 20 different versions of the Eee PC last year, with different names such as the Eee PC S101, Eee PC 1000H, Eee PC Surf and more. Analysts said the strategy hurt Asus's attempts to fight off competition from newcomers to the market segment, such as Acer, Dell and Lenovo.

Asus earlier this year announced a plan to reduce the number of divisions at the company by half to six. Chinese-language newspapers in Taiwan say the new restructuring plan calls for a further reduction to three divisions.

The representative said the restructuring plan has not been finalised, and declined further comment.

Asustek shipped 4.9 million Eee PCs last year, well behind Acer's projected shipments of 6 million Aspire One netbooks.
See more netbook reviews